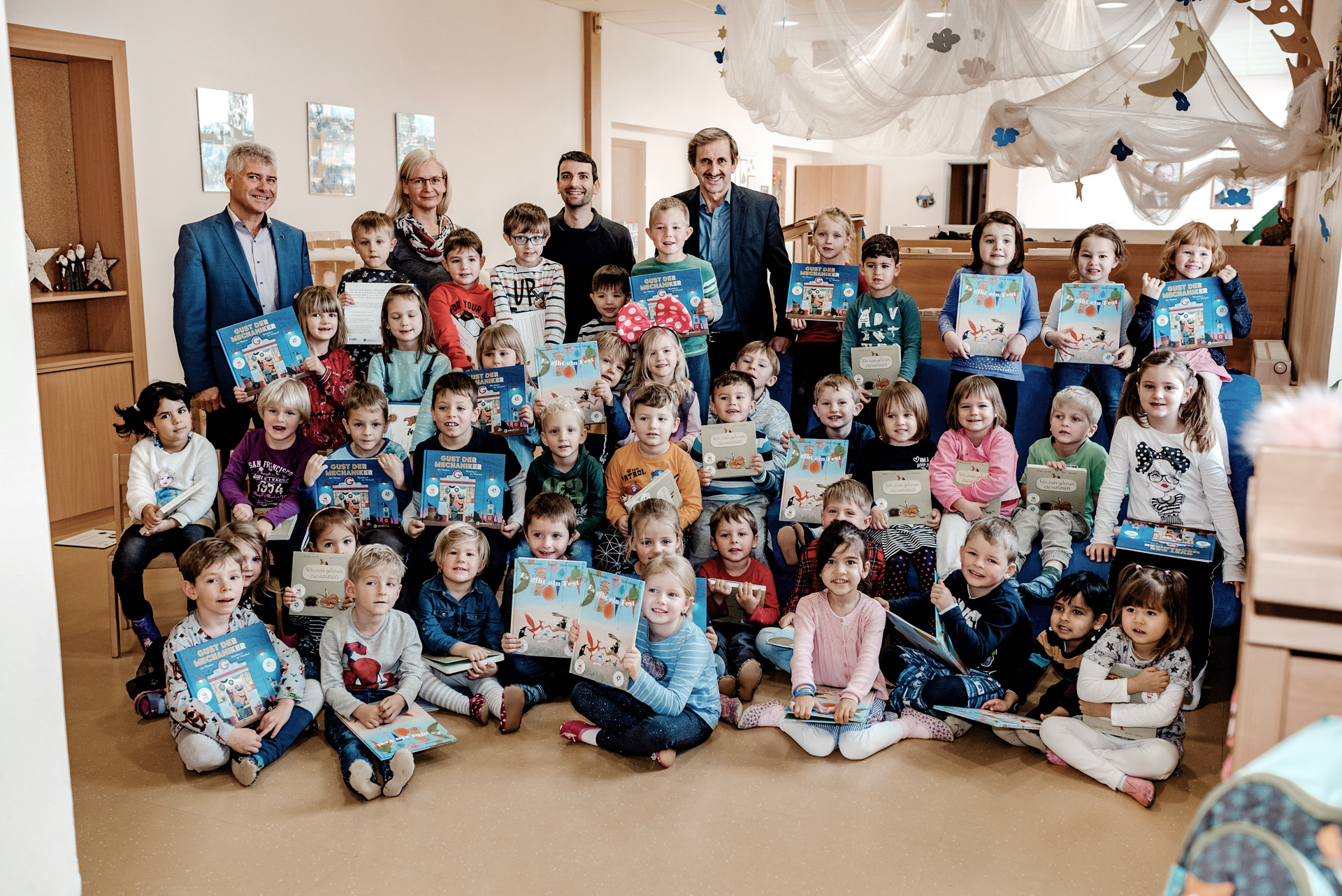 Today and tomorrow. The pipelines we build today must satisfy the future needs of all stakeholders. That is why careful planning goes into all gas infrastructure projects, and communities that will be affected are consulted at an early stage. Constant communication with land owners, chamber of agriculture representatives and local councils is very important to us – before, during and after construction.
Gas Connect Austria believes in fair, neighbourly relationships with communities, and we make it a priority to actively engage them. We have been working together with the Austrian Book Club for Young People since 2010, implementing a variety of projects that have benefited a large number of communities.
Discovering local history
In 2013, yet another project is being implemented in collaboration with the Austrian Book Club for Young People and the Federal Office for the Care of Monuments. The programme gives children an opportunity to discover the history of where they live, through school workshops organised together with archaeologists and teachers. Children get to find out about how archaeology works, what bones and pottery fragments can tell us, and how they can become researchers themselves. After each workshop, the young archaeologists set to work searching for buried treasure in their local area. The schools project also includes donations of books on the subject, and a special edition of the Book Club magazine, YEP, dedicated to the topic of archaeology.
Gas Connect frequently makes archaeological discoveries in the course of construction works, and works with the Federal Office for the Care of Monuments to painstakingly document and process each find.