Climate-neutral (hydrogen) plans for Baumgarten natural gas hub: Gas Connect Austria submits project as IPCEI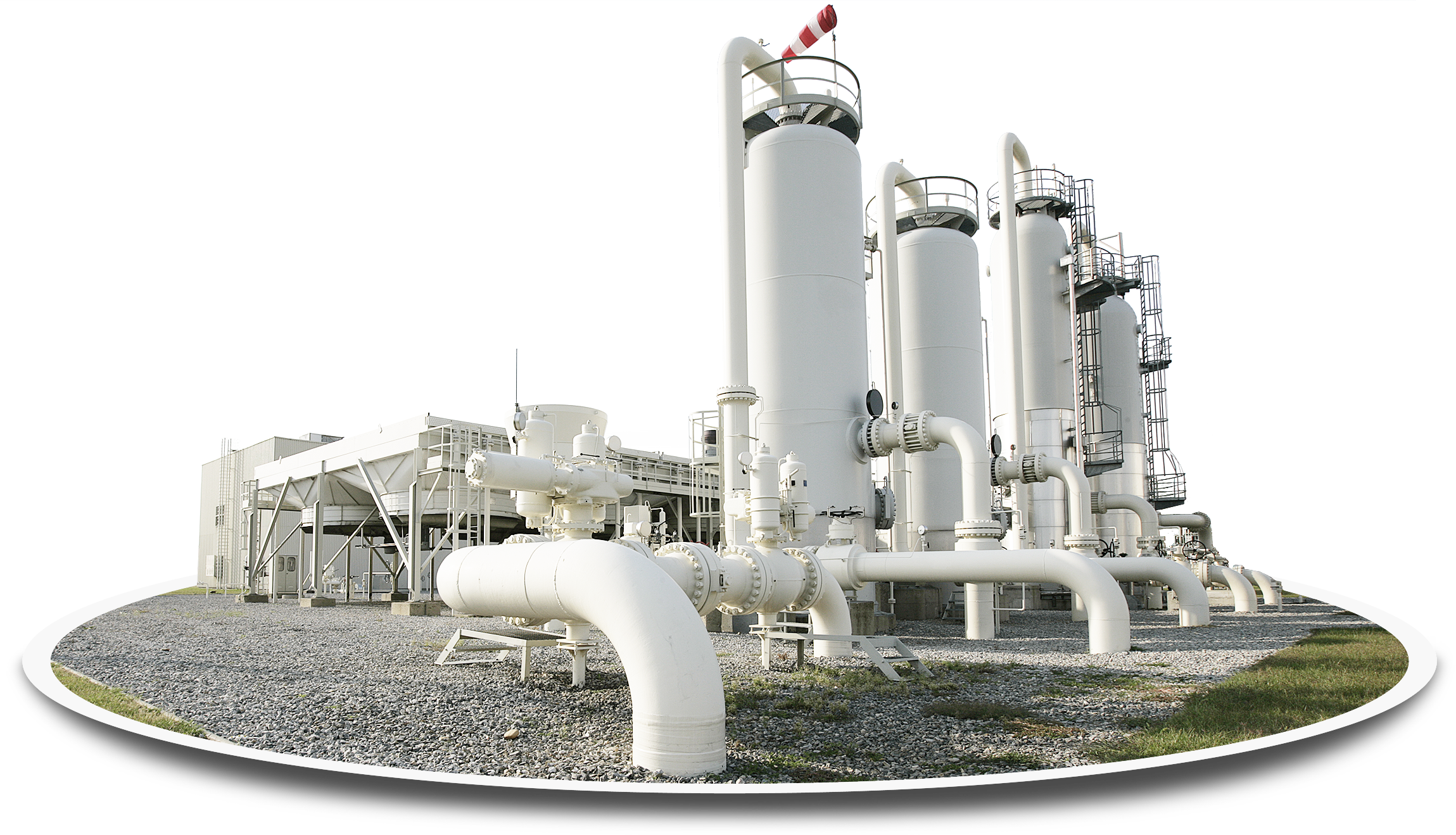 Together with TAG GmbH, Gas Connect Austria operates one of the largest import and main distribution hubs for gas in Europe. The transmission network operator wants to make an ambitious contribution to the plans for climate neutrality in Austria and Europe and has therefore submitted a hydrogen project as an Important Project of Common European Interest (IPCEI) to the Federal Ministry, through which Baumgarten is to be converted into a hydrogen hub in Europe.
Gas Connect Austria's 900 km long high-pressure natural gas pipeline network and the Baumgarten gas hub have been an indispensable part of Austria and Europe's energy supply for decades. The ambitious national and European climate targets demand rapid and coordinated action at all levels of the energy sector. Gas Connect Austria wants to make an active contribution to the decarbonisation of Austria's energy future and climate neutrality and has therefore submitted its hydrogen project to the Federal Ministry for Climate Protection, Environment, Energy, Mobility, Innovation and Technology on 20 November under the framework of the "Important Projects of Common European Interest (IPCEI)".
In doing so, Gas Connect Austria is responding to the ministry's call to Austrian companies to submit promising innovation projects and application-oriented industrial projects with great climate and energy policy importance in the areas of green hydrogen production and use as well as the drastic reduction of greenhouse gas emissions from CO2-intensive Austrian industry. The aim of the hydrogen project is to expand the existing Baumgarten gas hub so that the transport of hydrogen is possible and the hydrogen supply of essential industrial points is improved.
Gas Connect AustriasupportsAustria on the way to being hydrogen nation No. 1
"Through our infrastructure, we are an important part of the energy transition and, with our expertise and the existing grid, we want to pave the way for more hydrogen. Not only natural gas can be transported in our pipelines, they are also well equipped for feeding in renewable, green gases. Our existing, well-developed pipeline system with supply connections and junction stations as well as experience with high-pressure gas systems and transport across international borders can help to make Austria the number one hydrogen nation. That is why, as part of our submitted project, we have analysed where a conversion or a rebuild would be necessary in order to create a good supply network with hydrogen and to support the development of a market," explained the managing directors of Gas Connect Austria Harald Stindl and Stefan Wagenhofer.
Baumgarten gas hub to become a hydrogen hub
Hydrogen is often referred to as the energy source of the future. In order for hydrogen to reach customers such as energy-intensive industries, a corresponding supply network must be set up. Hydrogen can be transported in two ways: either as part of a gas mixture in the existing gas pipelines or in its own hydrogen pipelines. Gas Connect Austria's existing gas network, including the Baumgarten gas hub, is excellently suited to transporting hydrogen together with natural gas in the pipelines in the short- and medium-term and to repurpose existing pipelines or to build new hydrogen pipelines.
For mixing and introducing (of hydrogen) into the existing gas flow, the construction of mixing devices – so-called blending systems – are necessary, and for the removal in turn de-blending systems are needed. In the hydrogen project, the construction of such plants at strategically important junction points such as, for example, the industrial city Linz or on the German border are planned. In Linz, for example, the heavy metal and chemical industries and in Germany, the Burghausen refinery and the Bavarian chemical triangle can be supplied with hydrogen via Austria, working together with the German Transmission System Operators Open Grid Europe and bayernets. Plants for filling H2 in bundles for the operation of buses and cars are also to be established at such strategic hubs.
Another strategically important gas supply between Baumgarten and the Czech Republic is to be used in the short- and medium-term via Blending and Deblending hydrogen to be transported cost-effectively between the two countries. National feed-in points for potential sector junctions and ports (e.g. the port of Lobau) including regasification plants and mixing devices are planned as further transshipment points for hydrogen. Connection points for power-to-gas plants for converting green electricity into hydrogen round off the project plans.
Important link in the chain
A consortium – consisting of producers, technology partners and green hydrogen customers – is currently developing the pan-European IPCEI project "Green Hydrogen @ Blue Danube": the aim is to build a European value chain for green hydrogen between South-Eastern and Central Europe – from renewable production to transport to customers in the industry and mobility sectors. For example, large quantities of green hydrogen could be transported to Austria, and Gas Connect Austria could contribute to pipeline-related transport, Blending and Deblending.
The project supports the transformation from fossil fuels to a hydrogen-based industry and enables large quantities of water to be transported economically in Austria and Central Europe and to develop cost-effective hydrogen sources. As a hydrogen hub, the hydrogen project would make a significant contribution to a secure and affordable energy supply for large parts of Europe.
Contact

Public Relations

Peak Vienna
Floridsdorfer Hauptstraße 1
1210 Vienna

+ 43 1 27500-88052
---